Archives
After such a long, cold winter, when we were stuck indoors more often than not, Joan and I looked forward to making plans for family outings in the spring. The Elmwood Park Zoo was on our short list, and it was a wonderful experience!
The zoo seemed practically designed for young kids. You can see most of the park in under two hours (perfect for a morning trip before nap time), and its on-site playground and merry-go-round were a huge hit with Michael. But despite its small scale, the zoo included a wide variety of animals, including bison, leopards, and even a giraffe, one of which Michael was allowed to feed from an elevated platform!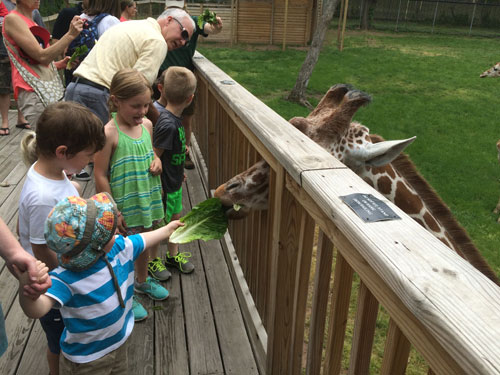 What a great morning out! We're definitely coming back.
[ No. 682 ]